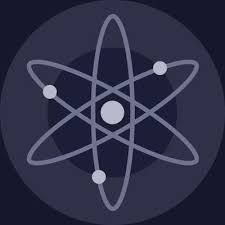 IBC is coming. Come and hack on it before it gets shipped on Cosmos Hub mainnet.
HackAtom V Schedule
Registration Opens: Wednesday Sept 2nd, 3:00 pm UTC
HackAtom Begins: Friday Oct 16th @ 7:00 pm UTC
Submissions Due: Friday Oct 30th @ 7:00 pm UTC
Voting for Community Choice Award: Nov 2nd — 6th, voting closes 8:00 pm UTC
Winners Announced: Monday Nov 9th 8:00 pm UTC
👉 Apply at five.hackatom.org 👈
Rules & Guidelines
There are no limits on team size. Look to the participants section in Dev
Post to find teammates and introduce yourself
No outside work or work that was started prior to the official start date of the hackathon is allowed. Cannot use work from someone outside of your team who is also competing. Judging is based only on the work done during the duration of the hackathon. Using work that was done before the hackathon is grounds for disqualification.
It is encouraged to to use pre-existing open source tools and libraries.
Asking for guidance or advice from someone not on your team is encouraged.
Submission Guidelines
All projects must be submitted at hackatomv.devpost.com by Friday Oct 30th @ 12:00 pm PT.
Can submit work in multiple prize categories. Be sure to submit to every prize category your team wants to compete in.
All submissions must be completed during the duration of the hackathon. Teams can form ideas before the hackathon, but the code, hacks, and prototypes must be built
Source…